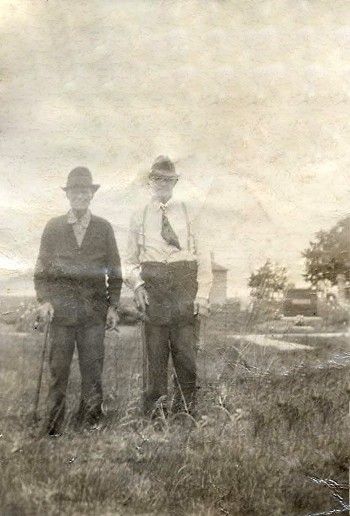 U. S. Grant & Willard Walton
Grant's full name was Ulysses S. Grant Walton

I believe this picture was taken at Hope- Enterprise Cemetery. If it was, Grant & Willard are standing very near to where James M. Walton is buried.

The picture had some major damage and the repairs did not turn out that well.